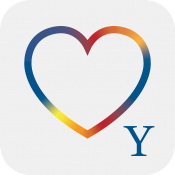 01 Nov

Yale Cardiomyopathy Index ResearchKit App by Yale University to Assess Heart Health
Yale University cardiologists launched a ResearchKit app, Yale Cardiomyopathy Index. The app aims to engage patients with cardiomyopathy in a longitudinal study of their health and quality of health. Cardiomyopathy is an abnormality in the heart muscle which limits heart's ability to pump blood through the body effectively.
The study is the first to use ResearchKit and HealthKit to enable better understanding of issues affecting children and adults. Developed by researchers at Yale School of Medicine, E. Kevin Hall and Dr. Michele Spencer-Manzon, the app allows people as young as 2 years to participate.
Participants will take self-assessments about their heart related symptoms and quality of life. They can analyze their physical abilities and monitor heart rate trends by performing six-minute walk tests. The app offers participants educational content on cardiomyopathy. They can even indicate the cardiomyopathy classification in the app – hypertrophic, dilated/non-ischemic, ischemic, restrictive, and LV non-compaction.
Parents and children of 2 years up to 18 years can participate in the study together. They will have to answer customized questionnaires to monitor and track effect of cardiomyopathy in children of various age groups. Adults, up to 80 years can participate on their own.
The Yale Cardiomyopathy Index app is very broad in terms of scope and uses quite a bit of medical terms which may prove difficult for participants to understand. But the broad range may encourage inclusion of huge number of participants and this may prove to helpful in offsetting the medical jargon disadvantage.
Sponsor/Developer: Yale University
Download on iTunes: https://itunes.apple.com/us/app/yale-cardiomyopathy-index/id1043339894?mt=8