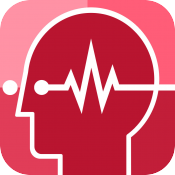 20 Nov

HAND in Hand ResearchKit app uses Unique Cognitive Testing Platform
Powered by Apple's ResearchKit, HAND in Hand was developed by the Chronic HIV Infection and Aging in NeuroAIDS Center, an NIMH-funded center and software developer Digital Artefacts.
HAND in Hand allows you to be part of a medical research study focused on HIV Associated Neurocognitive Disorders (HAND). HAND occurs when HIV enters your nervous system adversely affecting your nerves.
If you download the app and participate in the study, you will be asked to share health data collected via HealthKit. As a participant you will complete short surveys on lifestyle and on a weekly basis, complete BrainBaseline assessments which will be used to track neurocognitive function.
BrainBaseline is run by Digital Artefacts and is ResearchKit compatible. This offers a unique 'plug and play' option for researcher which aids in integration of cognitive assessments into the studies.
The information collected via app will be used to better understand HIV and lifestyle of people who live with it. Participants will also gain insights into how their activities and behavior may affect neurocognitive health.
Sponsor/Developer: University of Nebraska Medical Center, Chronic HIV Infection and Aging in NeuroAIDS Center and Digital Artefacts
Study Site: https://www.appannie.com/apps/ios/app/hand-in-hand-hiv-associated
Download on iTunes: https://itunes.apple.com/us/app/hand-in-hand-hiv-associated/id1005617953?mt=8