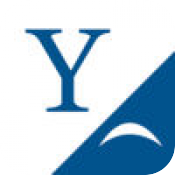 22 Nov

EPV ResearchKit App Launched by Yale University for Pregnant Women
A new ResearchKit study has been launched by the Yale School of Medicine. This is their second researchkit app based study, the first one being Yale Cardiomyopathy Index.
The new app, EPV, aims to decrease loss of pregnancy due to undersized placenta. The ResearchKit app was developed by director of the Reproductive and Placental Research Unit, Dr. Harvey J. Kliman and his colleagues. According to Dr. Kliman, placental growth can be monitored in a way similar to that of a foetus using ultrasound scans.
Placenta is the fetal organ that nourishes the developing fetus using nutrients and oxygen from the mother.
Women can participate in the study and contribute towards helping researchers understand normal and abnormal placental growth and thereby reduce pregnancy loss due to undersized placenta.
The EPV app calculates Estimated Placental Volume from 2D ultrasounds of the human placenta taken during gestation. Three simple measurements – maximal width, height at maximal width and thickness along the same line as height are recorded in centimeters and the app calculates EPV from 7 to 45 weeks of gestation.
The app has to be used with assistance of a health care provider. The following details have to be entered into the app when participants undergo 2D ultrasound examination,
Gestational age in weeks and days

Width, height, and thickness of placenta – EPV is immediately calculated

EPV result is graphically plotted.
With the EPV app, researchers hope to understand and establish relationship between placental volume and pregnancy outcomes. And if so, the data collected will be used to prove to healthcare providers that EPV measurements should be incorporated as routine prenatal care.
Sponsor/Developer: Yale University
Study Site: http://klimanlabs.yale.edu/placenta/epv/
Download on iTunes: https://itunes.apple.com/us/app/epv/id1031035790?mt=8