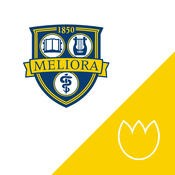 30 Nov

mPower Research Kit App by Sage Bionetworks and University of Rochester Tracks Parkinson Disease Symptoms
Developed by Sage Bionetworks and the University of Rochester, mPower is a ResearchKit based mobile app which tracks Parkinson disease symptoms with the aim for improved management of the condition.
The mPower: Mobile Parkinson Disease Study uses phone based sensors to collect data and track symptoms of Parkinson disease progression. The app measures symptoms like tremor, balance, gait, vocal characteristics and memory before and after taking medication and at the end of each day. The goal of the study is to investigate variations that are common observations in Parkinson disease and bring about improvements in managing these variations. The study will also be analyzing effect of mobile based health apps with sensors on progression of Parkinson disease and whether these can be used to bring about improvement in quality of life for people with this condition.
How To Get Started on mPower
Download study application on your iPhone.
Complete a consent process (this explains risks and benefits of study, as well as confirm that you agree to participate in the study). The app takes care of protection of your data.Your name is replaced with a unique code which is stored in the secure cloud server.
Next comes the electronic registration process. (Here you have to enter your name, email, and general information to prove eligibility).
And you are now ready to begin with the study.
Periodically, you will be asked to answer questionnaires on health, exercise, sleep, medicines and diet periodically, as well as perform small tasks while holding your mobile phone like walking and balancing.
You have the choice to participate in the study entirely or only in parts of the study. All you need to be eligible to participate is that you are 18 years of age, live in the US and of course, own an iPhone.
The best part of the study is that you need not be suffering from Parkinson disease to be eligible to participate. You can join the study and help out a loved one with Parkinson disease. 
Study site: http://parkinsonmpower.org/
Sponsor/Developer: Sage Bionetworks and the University of Rochester
Download on iTunes: https://itunes.apple.com/us/app/parkinson-mpower-study-app/id972191200?mt=8