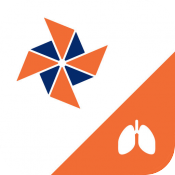 01 Dec

COPD Foundation with DatStat Launches new ResearchKit app to StopCOPD
The COPD Foundation and DatStat team launched stopCOPD, a ResearchKit based app for patients with chronic obstructive pulmonary diseases (COPD). The app is an extension of the COPD Foundation's online patient portal for COPD Patient-Powered Research Network (COPD PPRN). COPD PPRN is a lung health research study which aims at improving our understanding of COPD. Use of Apple's ResearchKit framework makes it easier for researchers to recruit participants as well as collect data.
You are eligible to participate in the study if you are at least 18 years old, and if you can answer in the affirmative to any one of the following:
        

You have been diagnosed with COPD.

        

You have a family history of respiratory disease.

        

You have had a possible or known environmental / occupational exposure, including but not limited to second hand smoke.

        

You are a current or former smoker.

        

You have symptoms of respiratory disease, including but not limited to coughing, shortness of breath, or wheezing.
Registration is easy and the app measures activity via iPhone sensors or any wearable activity device, which is linked to Health App.  As a participant you will have regular assessments as well as daily/weekly tasks. Your physical activity in terms of steps taken, peak expiratory flow, caloric intake, heart rate, oxygen saturation and sleep pattern data is collected via iPhone or Apple HealthKit app-linked device.
Participants are given personalized feedback based on the data via a dashboard. This data also allows researchers to provide participants with tailored content which would educate participant about COPD symptoms, risk factors and suggest tips to reduce these.
Sponsor/Developer: COPD Foundation and  DatStat team
Download on iTunes: https://itunes.apple.com/us/app/stopcopd/id1020845469?mt=8