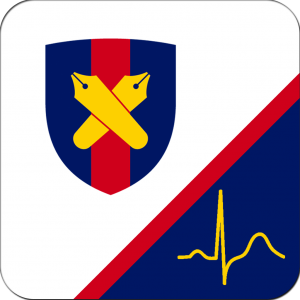 15 Dec

Japanese Keio University ResearchKit App Heart and Brain for Early Detection of Strokes
First Japan based Research Kit study Heart and Brain was launched recently. The app developed at the Keio University School of Medicine in Japan, uses health data to enable early detection arrhythmia (abnormal heart rhythm) and cerebral infarction (stroke caused by blockage of blood vessels in the brain).
According to researchers of the Heart and Brain study at Keio University, atrial fibrillation or abnormal heart rhythm increases risk of cerebral infarction by five times as also more than 20% of patients hospitalized for cerebral infarction are at risk of atrial fibrillation.
Researchers plan to collect data via smartphone, wearable devices and apps integrated into the app and use it to analyze, diagnose, and prevent atrial fibrillation.
You will need about 10-20 minutes to complete the activities in the app. Those signing up will start by answering a questionnaire on irregular heartbeats, stroke risk, and quality of life.
This is followed by an evaluation test using the sensors on your iPhone which consists of motor paralysis assessment, facial exercises, and brain function tests.
An optional feature allows you to indicate palpitations even after you finish taking the study.
Your privacy is protected and all data collected via app for study will be used to publish research on early detection of arrhythmia and cerebral infarction in journals and academic meetings.
Sponsor/Developer: Keio University School of Medicine
Download on iTunes: https://itunes.apple.com/jp/app/heart-brain/id1058138791?mt=8