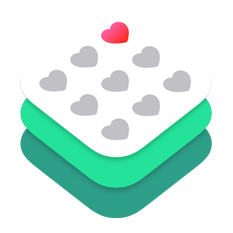 08 Feb

ResearchKit Apps List – All ResearchKit Based Studies and Apps
Here is a list of all researchkit apps released since Apple launched its ResearchKit  –
open source software framework that makes it easy for researchers and developers to create apps that could revolutionize medical studies, potentially transforming medicine forever.
The list contains apps developed using ResearchKit and available to download on the App Store.
mPower : Mobile Parkinson Disease Study
Sponsor/Developer: Sage Bionetworks and the University of Rochester
Find ways to better track the progression of Parkinson disease and, ultimately, improve the quality of life for those living with Parkinson's. Measures, track patients' symptoms, including tremor, balance and gait, certain vocal characteristics and memory. The app uses a combination of surveys and tasks to collect data both before and after taking medication and at the end of each day.
Share The Journey: Mind, Body, and Wellness after Breast Cancer
Sponsor/Developer: Sage Bionetworks
The app feeds into a research study that aims to understand why some breast cancer survivors recover quicker than others and why, over time, their symptoms vary. Ultimately, the app uses user-submitted surveys to track fatigue, mood and cognitive changes, sleep disturbances and reduction in exercise with the goal to find ways to improve these symptoms.
GlucoSuccess
Sponsor/Developer: Massachusetts General Hospital
Study aims to understand how various lifestyle factors, such as diet, physical activity and medications, affect blood glucose levels. As patients track these factors, they can get a better idea of how their food choices and activity relate to their ideal glucose level and, eventually, implement lifestyle changes that help to manage their diabetes.
Ashtma Health
Sponsor/Developer: Mount Sinai's Icahn School of Medicine and LifeMap Solutions
The study tracks symptom patterns in an individual and marks potential triggers that bring them on. To help facilitate patient education and self-monitoring and thereby enable doctors to deliver a more personalized, more precise treatment.
MyHeart Counts
Sponsor/Developer: Stanford Medicine
The study will help researchers get a more diverse collection of participants from around the U.S. and the globe in order to deepen what we know about the connection between heart disease and our everyday habits. The goal is that these findings will help participants take a more active role in their own well being. The app will track activity and assess risk factor and survey information to help researchers more accurately assess a patient's cardiovascular health and identify how those lifestyle factors affect the heart.
PRIDE STUDY
Sponsor/Developer: University of California – San Francisco / THREAD Research
The study is recruiting a national cohort of LGBTQ patients and will follow them longitudinally to try to better understand the unique health needs and outcomes of this population. Participants will get a baseline health questionnaire followed by surveys delivered annually. Subsets of enrolled patients will also be asked to complete surveys on specific health topics. Researchers will also collect health data through HealthKit.
Autism & Beyond
Sponsor/Developer: Duke University
Uses the iPhone's front-facing camera to detect emotions in a child's face when they watch videos on the phone. This technology may one day be used to screen young children in their homes for autism and mental health challenges, such as anxiety or tantrums.
Mole Mapper
Sponsor/Developer: Oregon Health & Science University and Knight Cancer Institute
The app helps you keep a close eye on your skin by allowing you to photograph and measure mole size. A mole that changes shape or color over time can be a warning sign of melanoma. Using a familiar Maps-like interface, you can measure the size of a mole using the camera and a common reference object like a coin. The researchers are hoping that the data they collect from all those mole photos will help them develop melanoma-detecting algorithms.
Epiwatch
Sponsor/Developer: Johns Hopkins
The app lets people living with epilepsy track their seizures in real time before, during, and after they hit. For patients who experience an aura before their seizures, launching EpiWatch from an application on the watch face at the first sign of that warning signal will record movements, including falls, and heart rate using the watch's sensors. The app will also ask patients to play a memory game during the seizure, if possible, to assess cognitive responsiveness. Even if just a few thousand patients participated by tracking their seizures with the app, Johns Hopkins would have enough data to develop a seizure-tracking algorithm that could push out alerts when the watch senses an onset seizure. If the seizure is severe, the app could send notifications to caregivers or family members.
C Tracker
Sponsor/Developer: Boston Children's Hospital and Boston Children's Computational Health Informatics Program (CHIP)
The study aims to understand how hepatitis C and the new, potentially curative therapies being prescribed, affect the lives of patients. Adults with hepatitis C can contribute by answering brief wellness surveys every two weeks and more detailed surveys every 4 months. Motion data will also be collected to try to gain insights into activity levels and sleep patterns.
Biogram 2
Sponsor/Developer: University of Southern California (USC) Center for Body Computing and Medable
The app aims to study how the integration of biometric data with social media could affect how we connect with each other. The goal of the study is to understand how public sharing of health data influences relationships and interactions people experience through these digital platforms. Biogram 2 lets participants to embed biometric data, starting with heart rate, into images that they share on social media platforms like Instragram, Twitter, and Facebook. Researchers will collect biometric data including heart rate, weight, and step count through HealthKit.
Yale Cardiomyopathy Index
Sponsor/Developer: Yale University 
The study is collecting data on patients with cardiomyopathy in an effort to better understand the disease course and quality of life in this patient population. Participants can indicate cardiomyopathy etiologies including hypertrophic, ischemic, dilated/non-ischemic, restrictive, LV non-compaction, and arrhythmogenic (presumably ARVD). Over time, participants will periodically fill out questionnaires, in particular around quality of life, and perform 6 minute walk tests using their iPhone. Participants who have connected heart rate monitors can also upload heart rate data.
EPV
Sponsor/Developer: Yale University 
Yale EPV enables pregnant women to track the growth of their baby's placenta.Women are asked to report the EPV measurement from their fetal ultrasound. Researchers are interested in knowing the correlation between Estimated Placental Volume (EPV) and pregnancy outcomes. Resources are provided to guide ultrasound technicians in the measurement of EPV. The goal of the study is to determine whether Estimated Placental Volume (EPV) can be used to predict pregnancy outcomes.
HAND in Hand: HIV Associated Neurocognitive Disorders
Sponsor/Developer: University of Nebraska Medical Center, Chronic HIV Infection and Aging in NeuroAIDS Center and Digital Artefacts
The University of Nebraska Medical Center has launched the neuroAIDS study to better understand HIV-associated neurocognitive diseases. Participants will be asked to share health data collected via HealthKit and surveys assessing their history.
StopCOPD
Sponsor/Developer: COPD Foundation and  DatStat team
The study expands recruitment and data collection possibilities for researchers at the COPD foundation.StopCOPD app also makes it easier for participants to quickly register and participate in the COPD PPRN. Data collected is also used to provide tailored content, allowing participants to learn more about COPD symptoms, risk factors, and tips for how to minimize these. Participant data is obtained through the use of regular assessments, daily and/or weekly tasks, health data tracked through the iPhone or Apple HealthKit app-linked device. Personalized feedback is given to participants through a dashboard, accessed via the app or online patient portal, giving greater insights into their COPD or respiratory symptoms.
COPD Navigator
Sponsor/Developer: LifeMap Solutions, Mount Sinai Hospital
The app aims to help patients experience less COPD-related distress with better symptom control and fewer unexpected medical visits. Users can track symptoms and medications, share that data with their care team, and learn about COPD with curated educational material in the app.
mTECH: An Energy Drink and Health Outcome Study
Sponsor/Developer: Thomas J Long School of Pharmacy and Health Sciences 
Researchers hope to describe the effects of energy drinks on different vital signs and health markers — such as blood pressure, heart rate, activity level, and sleep. As well as study the long term health effects of energy drink intake. The app will ask participants' permission to their health data on their Apple Health app. Survey questions will be based on the amount of energy drink usage.
Heart and Brain
Sponsor/Developer: Keio University School of Medicine
The study aims to use health data for the early detection of arrhythmia and cerebral infarction. The app will collect data through survey questions about users' risk of cerebral infarction and quality of life.The app also prompts users to perform a motor assessment test, which may be helpful in detecting cerebral infarction, and provide data collected by the sensors in the iPhone and Apple Watch.
DAM2
Sponsor/Developer: Ad scientiam
DAM is an application for research on multiple sclerosis. It can collect data through a series of eponymous test, all under the control of doctors and hospital researchers.
Concussion Tracker App
Sponsor/Developer: NYU Langone Medical Center 
The main objective of this exploratory study is to collect information using new technology to obtain patient-reported outcomes, to record heart rate, and to record information about physical and cognitive function for six weeks after subjects have been diagnosed with a concussion, as well as to test the feasibility of our approach. Participants will complete three daily tasks: a five-question survey that captures symptoms, including balance issues, blurred vision, and drowsiness; a six-minute walk test; and tasks to measure concentration.
Neurons
Neurons is a personalized tool to help participants measure, monitor, and manage symptoms of Multiple Sclerosis using Multiple Sclerosis Functional Composite (MSFC).
SleepHealth
Sponsor/Developer: American Sleep Apnea Association (ASAA) and IBM
The app powers a study to improve our understanding of sleep health. SleepHealth app is a personalized tool that can help measure daily activity and track sleep patterns, as well as test alertness to help better understand how different factors may affect sleep. It can also help in better understanding of sleep and contribute to help improve sleep issues around the world.
America Walks
Sponsor/Developer: TrialX Research
America Walks is a mobile app based research study to determine walking behavior of individuals in the United States. Join to find out how much you are walking compared to others in your state/ and demographic category.
Stay tuned as we bring more app reviews !