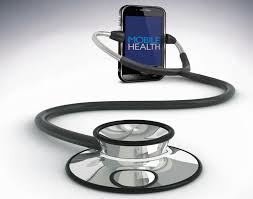 27 May

ResearchKit Apps that run on iOS and Android – America Walks Study and now Molemapper

Earlier this year, TrialX Research in collaboration with Applied Informatics launched the first research kit app based study that worked on iOS and Android, the America Walks Study and now, Mole Mapper follows suit with the launch of its android version.

The initial launch of Apple's ResearchKit had caused a huge spike of interest from researchers all around the world regarding the capabilities of the platform and being able to conduct massive studies with objective mobile device data. However, since a little over half of American smartphone owners have Android devices. a lot of skeptism remained regarding studies getting skewed based on socio-economic status of participants, and this was considered to be the key limitation of the Researchkit.

Expanding ResearchKit studies to Android users will certainly increase the number of participants and also would eliminate possible socio-economic selection bias. Now, researchers can create a study that is independent of what smartphone is used.

America Walks Study
Trial X launched AmericaWalksStudy on Android and iOS in Feb this year. Dr. Chintan Patel is the Principal Investigator of the study. The entire study is being conducted virtually by requiring participants to download a mobile phone app that is available for both iOS and Android phones. The App will leverage the mobile phone's step count sensor technology to automatically determine participants' daily walking activity, thus being the first research study to measure such activity using mobile phones, instead of self reported surveys, pedometers or tracking devices. The study also broke new ground by being the first mobile app based study to be available on both iOS and Android devices.
Mole Mapper
Mole Mapper is a personalized tool to help you map, measure, and monitor the moles on your skin. Using a familiar Maps-like interface, you can measure the size of a mole using the camera and a common reference object like a coin. Mole Mapper also gives you the option to participate in a research study developed in partnership with researchers at Oregon Health & Science University and Sage Bionetworks, a 501 (c)(3) nonprofit research organization to better understand skin biology and melanoma risks. Keeping track of the size, shape and color of your moles is the best way to catch potential skin cancers like melanoma in their early stages and the researchers are hoping that the data they collect from all those mole photos will help them develop melanoma-detecting algorithms.
Mole Mapper's Android version uses ResearchStack, the android cousin of ResearchKit, developed by a team from Cornell Tech, the nonprofit group Open mHealth, and Android development firm Touchlab. Their work is being supported with funding from the Robert Wood Johnson foundation.